THE BEAUTIFUL
BRUCE PENINSULA
Tobermory, located at the top of the Bruce Peninsula
The village of Tobermory, originally a lumbering and fishing community, is located at the northern tip of the 77 kilometers long Bruce Peninsula.
Today, Tobermory is home to two National Parks, the Bruce Peninsula National Park and the Fathom Five National Marine Park.
There is much to see and do and here are some of our recommended destinations below: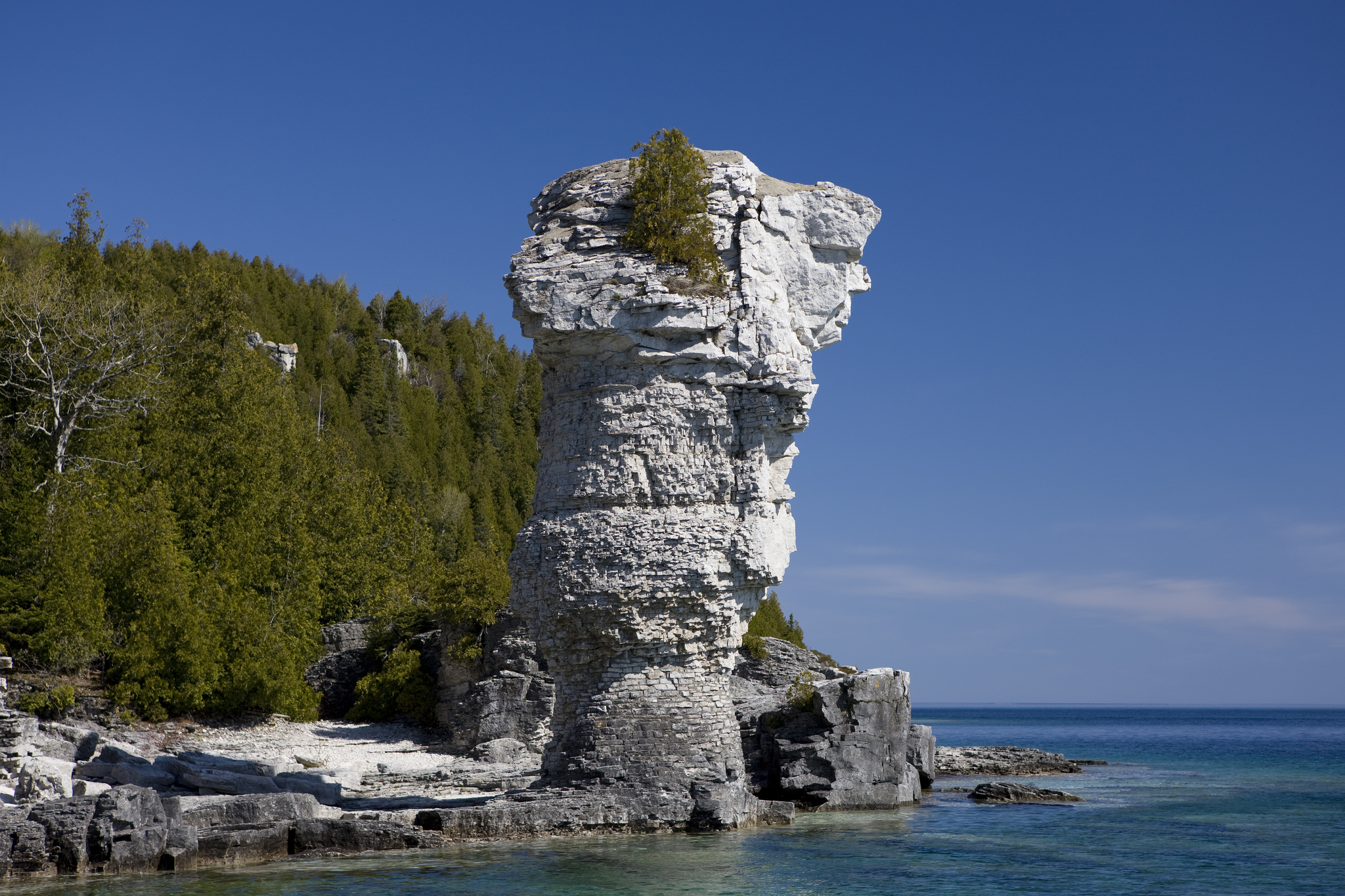 Flowerpot Island is part of the Fathom Five National Marine Park and is famous for the two rock pillars, or sea stacks, on its eastern shoreline. There are 4.3 kilometers of walking trails and miles of pristine, limestone shoreline – perfect for picnicking, sunbathing and swimming. Our Jet Boats or Glass Bottom Boat Tours will set you down at Beachy Cove if you opt to do some exploring. Alternatively, you can choose a scenic stay aboard cruise and simply take in all the highlights from the ship.
PARKS CANADA VISITORS CENTRE
BRUCE PENINSULA NATIONAL PARK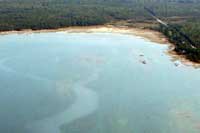 Located on the Lake Huron side of the Bruce Peninsula, about 8 kilometers south of Tobermory, Singing Sands offers trails through a delicate ecosystem first protected by the Federation of Ontario Naturalists. It is home to rare plants including the delicate northern Calypso Orchid and several species of frogs, snakes, salamanders, and turtles. It is also a very popular, family-friendly swimming location with the longest sandy beach on the upper peninsula.
FATHOM FIVE NATIONAL MARINE PARK